Monthly Archives:
October 2018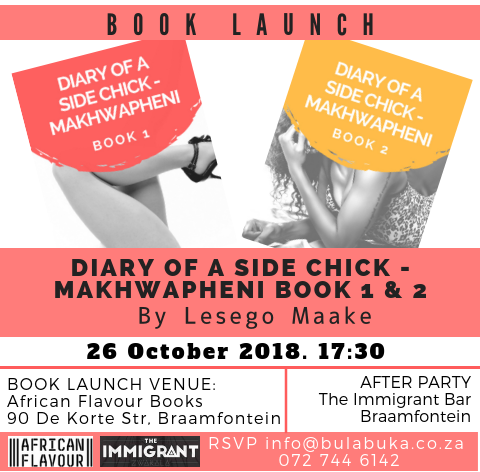 N.B. Please note the date of the Book Launch has changed from the 20th of October 2018 to the 26th of October 2018. So the Book Launch takes place on the 26th of October 2018.
African Flavour Books, Egavas Media and Bula Buka invite you to the launch celebration of 'Diary of a Side Chick – Makhwapheni', book 1 and 2, by Lesego Maake.
The book launch takes place on 26 October 2018 (Friday) at African Flavour Books in Bramfontein-Johannesburg. Arrival time is 17:30.