Monthly Archives:
October 2018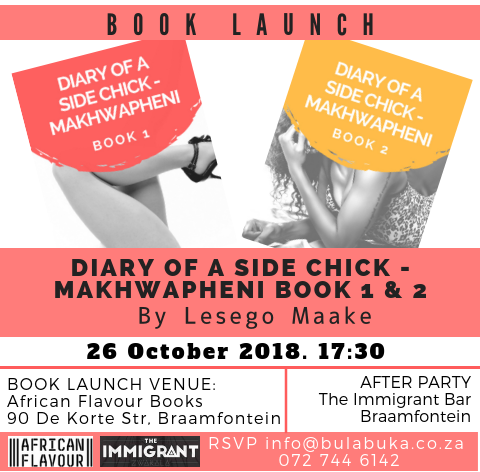 African Flavour Books, Egavas Media and Bula Buka invite you to the launch celebration of 'Diary of a Side Chick – Makhwapheni', book 1 and 2, by Lesego Maake.
The book launch takes place on 26 October 2018 (Friday) at African Flavour Books in Bramfontein-Johannesburg. Arrival time is 17:30.
To RSVP, send an email to info@bulabuka.co.za.