Tag Archives:
bookstore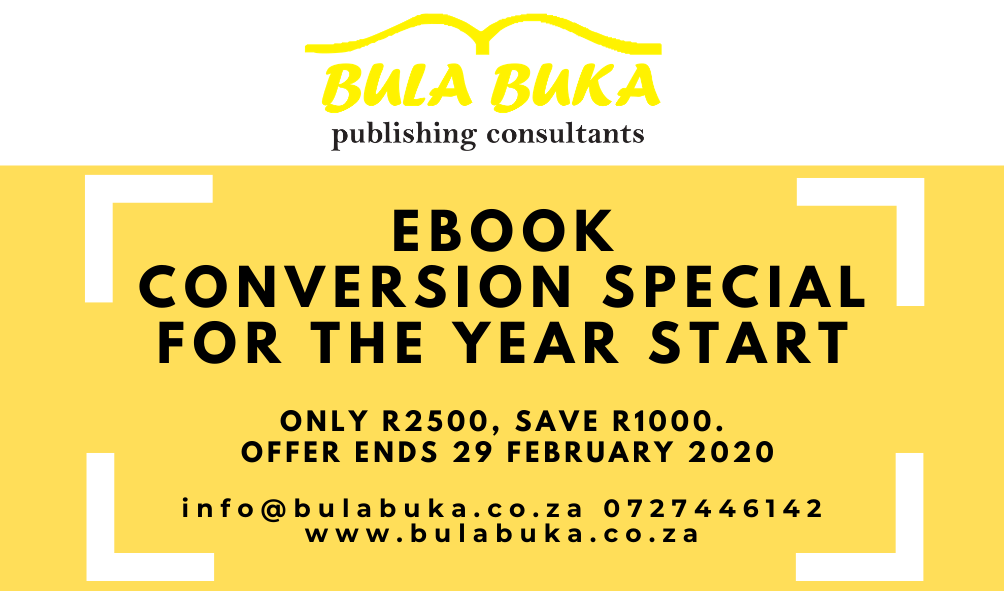 Set yourself up to earn book royalties from online bookstores.
Let's convert your book into an ebook and also distribute it to Amazon.com, Apple iBooks, Kobo.co.za, Barnesandnoble.com, and Lulu.com.
For only R2500, save R1000. The offer ends 29 February 2020.
It is possible to earn about R500 per month (depending on your marketing) by having your books available on these online bookstores.
As www.bulabuka.co.za, we've assisted a lot of authors with publishing their books onto these online bookstores: speakers, historians, pastors, economists, celebrities, etc.